China has established itself as a frontrunner in the electric vehicle (EV) market, with companies like BYD (Build Your Dreams) leading the charge. In fact, BYD has already surpassed Volkswagen in terms of sales, earning the reputation of being China's equivalent to Tesla. Expanding their global reach, BYD plans to introduce a more affordable electric vehicle to the South African market in 2023.
One of the key advantages enjoyed by Chinese automakers, including BYD, is their ability to develop and manufacture innovative batteries and chips in-house. This self-sufficiency provides them with a significant edge over German and other international car manufacturers.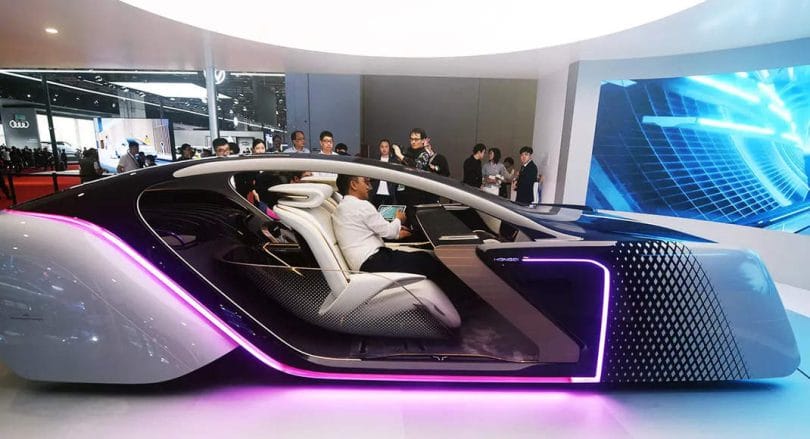 Given China's dominant position in the EV sector, the future of the German auto industry may be determined by its success or failure in the Chinese market. The competition for supremacy in the multi-billion-dollar "mobility" business has become a global duel, and the outcome will have a significant impact on the German manufacturers. Only time will tell who will emerge as the victor in this win-win or potential meltdown scenario.
In an era where international motor shows have somewhat lost their luster, the Shanghai International Automobile Industry Exhibition returns in 2023, reclaiming its position as a significant global event. Auto Shanghai serves as a powerful reminder of why China stands as the largest and most crucial market for numerous automotive brands worldwide.
This prestigious motor show serves as a platform for international companies to unveil their latest offerings, including notable vehicles like the BMW i7 M70 and the VW ID.7, some of which are specifically tailored for the Chinese market, such as the Hyundai Mufasa. Chinese automakers like BYD, HiPhi, and XPeng also showcased their world-class products, directly competing with models from established global brands.
Auto Shanghai demonstrates China's remarkable capabilities and achievements in the automotive industry. The event highlights the country's ability to produce and showcase cutting-edge vehicles that rival those from renowned international manufacturers. It serves as a testament to China's emergence as a dominant force in the global automotive market.
BYD's Affordable Electric, the Seagull, Steals the Show at Auto Shanghai
One of the main attractions at BYD's exhibition was the Seagull, their latest affordable electric vehicle. The Seagull drew a significant crowd with its sleek design and urban-centric features. With dimensions of 3,780mm in length, 1,540mm in height, and 1,715mm in width, this electric car is specifically designed for urban use. While specific powertrain details were not disclosed, it is expected to offer an impressive claimed range of 300km.
In addition to the Seagull, BYD also showcased the Yangwang U8 and U9 models, both based on the dedicated Yangwang architecture. The Yangwang U8 boasts advanced features like the e4 and DiSUS-P intelligent hydraulic body control system, enabling exceptional off-road capabilities. It even has the remarkable ability to be driven on only three wheels at high speeds. With a staggering power output of over 1,100bhp, the SUV can accelerate from 0 to 100kmph in a mere 3.6 seconds. Not only that, it can perform impressive 360-degree tank turns and even float on water.
BYD's display at Auto Shanghai demonstrated their commitment to innovation and showcased their ability to produce vehicles that capture attention with their cutting-edge technology and performance capabilities.
BYD U9 Electric Supercar: A Rival to the Performance Giants
BYD's U9 electric supercar stole the spotlight with its impressive specifications. Equipped with four independent electric motors, it delivers a remarkable total power output of 986bhp, enabling a claimed acceleration of under 2 seconds from 0 to 100kmph. What sets the U9 apart is its utilization of the DiSUS system, granting it the extraordinary ability to jump even while stationary. With these exceptional numbers, the BYD U9 emerges as a true competitor to combustion-engined legends like Ferrari, Lamborghini, and McLaren.
MG Cyberster: A Heritage-Inspired Electric Roadster
MG introduced the Cyberster, a captivating electric roadster that pays homage to the brand's rich heritage in sportscars. This sleek model features scissor doors and a distinctive Kammback rear end, accentuated by unique arrow-design taillamps. Measuring approximately 4.5m in length, the Cyberster falls within the same size category as the Porsche 718.
While specific powertrain details have not been unveiled, reports suggest that the Cyberster will be available with both single and dual-motor configurations. The dual-motor setup is expected to deliver over 500bhp, making it MG's most powerful car to date. Utilizing MG's new high-energy density battery technology, the Cyberster is projected to offer an impressive range of around 600km.
With its nostalgic design and anticipated performance capabilities, the MG Cyberster aims to make a statement in the electric roadster segment, combining heritage charm with modern innovation.